Commercial: Germantown Wegman's
A commercial retail project located in Germantown, MD. The design provides the visitor with all the bells and whistles to enjoy your experience. The project featured a Cafe area with customs designed pergola and paving patterns. Attention to detail was key to bring this project to life. Paving patterns, lighting and key plant selection provide easy wayfinding and creation of spaces. This project was completed while principal worked at another firm.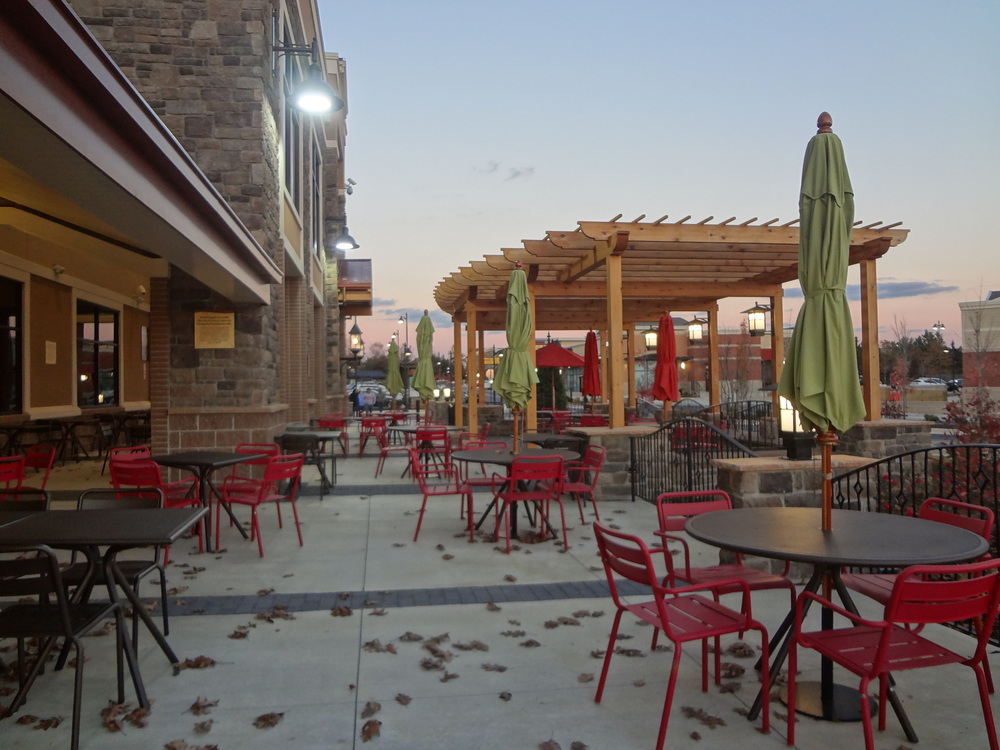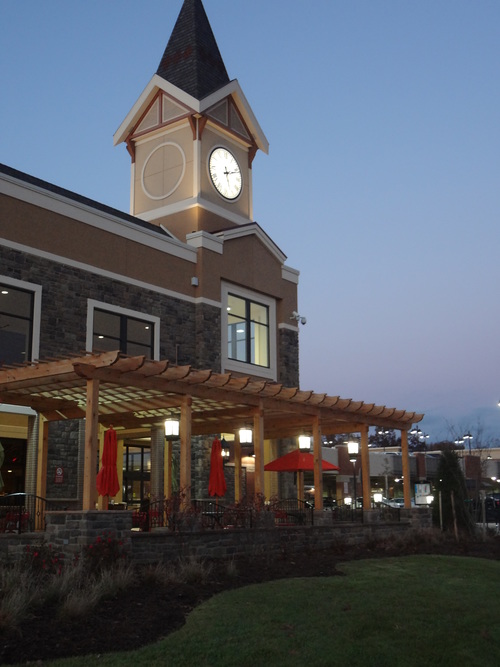 Residential: Chevy Chase Residence
A difficult site in terms of elevations. The garden was transformed from a sunken dark garden to an elevated rooftop garden. Clean line and a modern feel were the key concepts to shape this space. Accented by sculpture, the sound of water falling, crackle from the modern fireplace, and lush planting, this garden becomes a homeowners sanctuary. Design done by principal while at another firm.
Parks and Recreation: Takoma Piney Park
A park for all ages! This park design contained many elements- 2 playgrounds, a skatepark, art installations, pavilions, pathways, viewsheds, basketball, volleyball, and more! The design for this was environmentally sensitive and artfully engaging!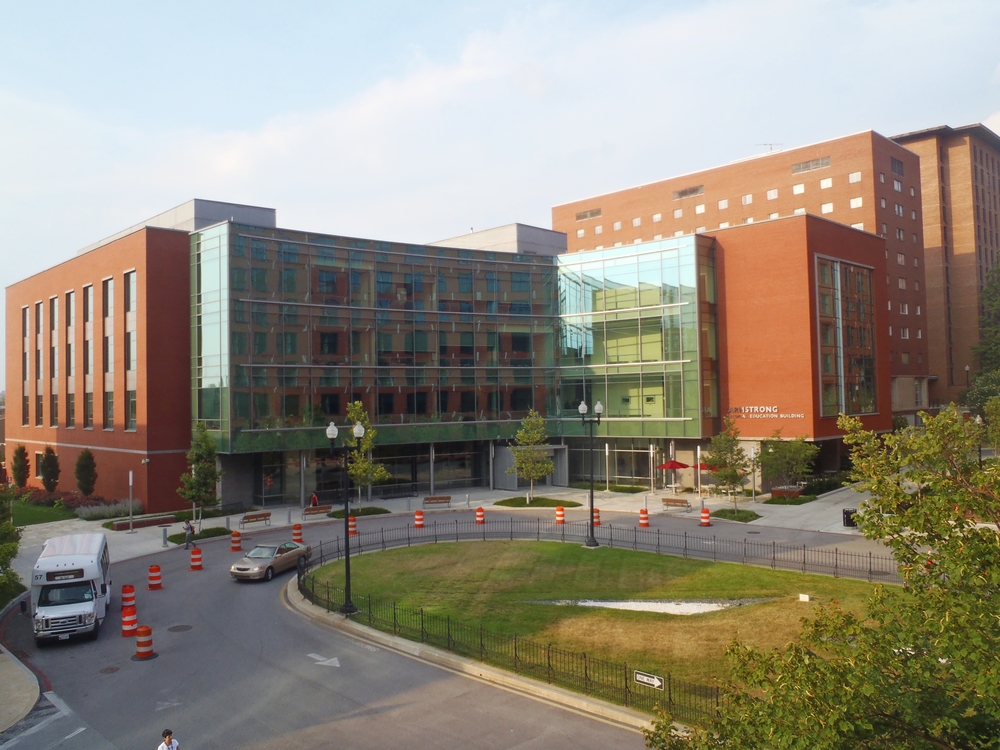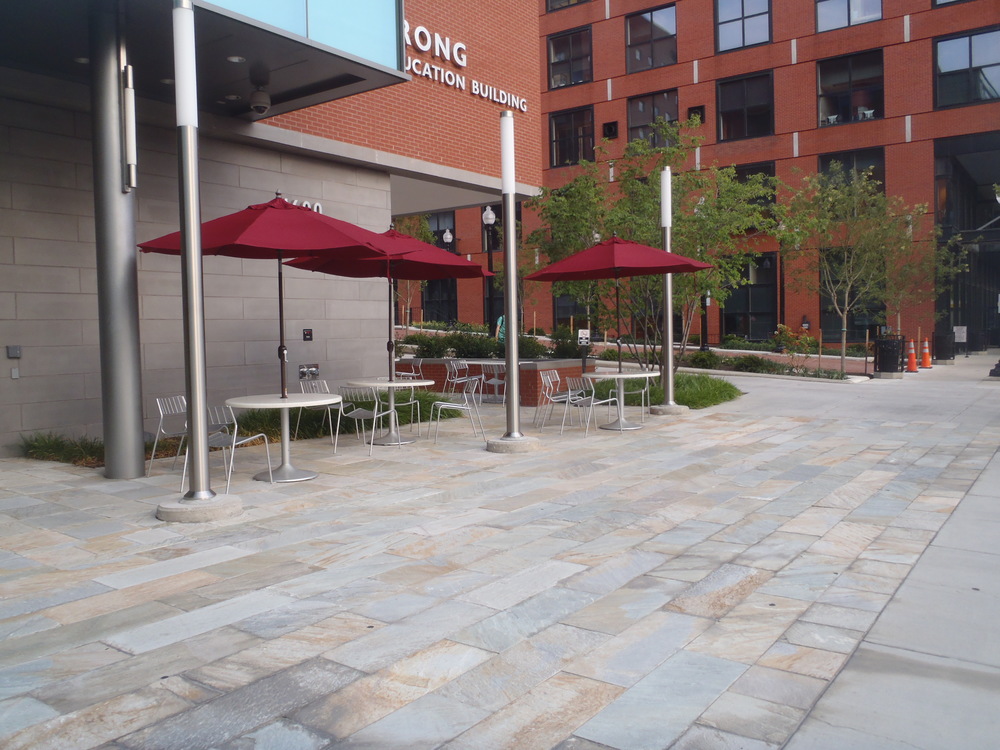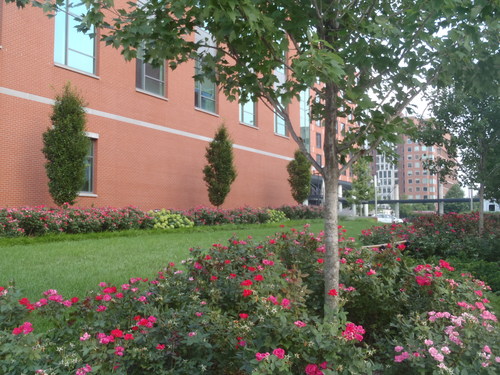 Institutional: John's Hopkins University, Medical Education Building
A project developed over a 3 year period. The site connections were very technical due to all the existing buildings and walkways already in place. Eye catching Quartzite was used in key areas of the project. Exquisite specimens of plant material were selected by Colleen Vacelet for the site. These include a Persian Parrotia, which has a phenomenal fall color, several upright Carpinus, a beautifully branched Autumn Brilliance Serviceberry, and matched Sycamores.